Grandmas Drawing Session Replay
Practice drawing grandmothers in 10-minute intervals while listening to sweet stories about these senior ladies.
A heartfelt thank you to everyone who shared photos, stories and art from this session.
Is someone baking a pie? 🥧 No, that's just the DELICIOUS drawings created by the brilliant artists who joined the session.
Look at some of the stunning drawings from our session: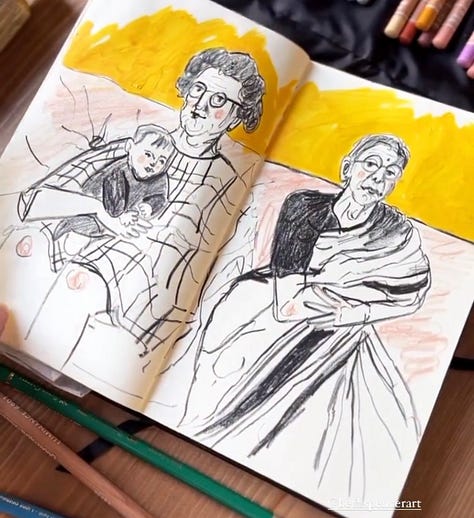 Parul Parashar Pancholi, Charlotte Hamilton, Jenny Welbourn, Stef Landes, Citla Flores, Patricia Beeck,
Raj Kaur
,
Junco Nagano
Feel free to tag me in any work you post from the replay if you'd like me to share! ✨
This post is for paid subscribers