Drawing from wildlife webcams
We warm up with orangutans, then draw a komodo dragon, lions, penguins, and finish sketching some sweet raccoons!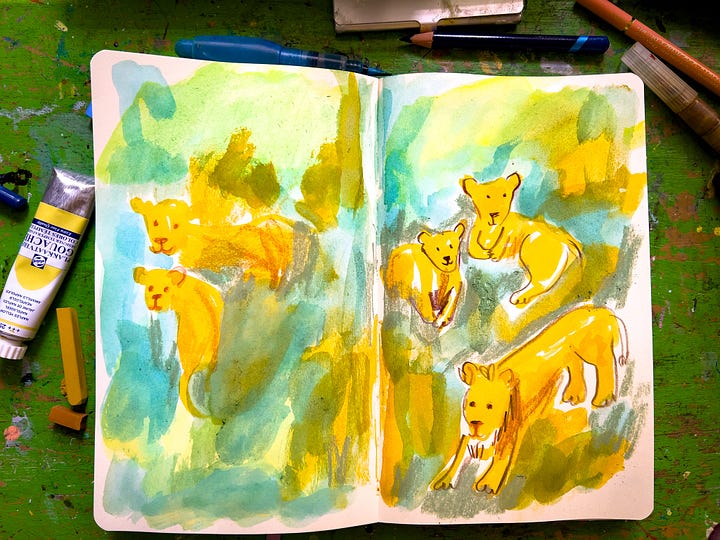 I could have done this another couple of hours! Enjoy the replay and bonus best hits from the links below.
If you're a paid member and want 25% off zoolife annual or monthly, the discount code is below for you. Or hop onto paid and you'll get the code in the upgrade email!
This post is for paid subscribers